Democratic Voice of Vietnam
A Vietnam-Focused Civil Society Hub
HUMAN RIGHTS • AGRICULTURE • ENVIRONMENT • FAIR TRADE • DEMOCRACY
CULTURE • ELECTIONS • DISCRIMINATION • YOUTH • PEACE & SECURITY
Be a part of our latest civil society action: the #NOTAGONGO campaign
Learn about the GONGO (Government Organized Non-Governmental Organization) problem in ASEAN and join the campaign to make ACSC/APF a safe and inclusive space for independent civil society. Visit or #NOTAGONGO Q&A page to learn all about GONGOs and  in the ACSC/APF.


View our freedom of religion or belief campaign hub
Learn about Vietnam's new draft law on religion, religious persecution in Vietnam, and see what independent religious communities, CSOs, and international organizations are doing to work towards freedom of religion or belief for Vietnam.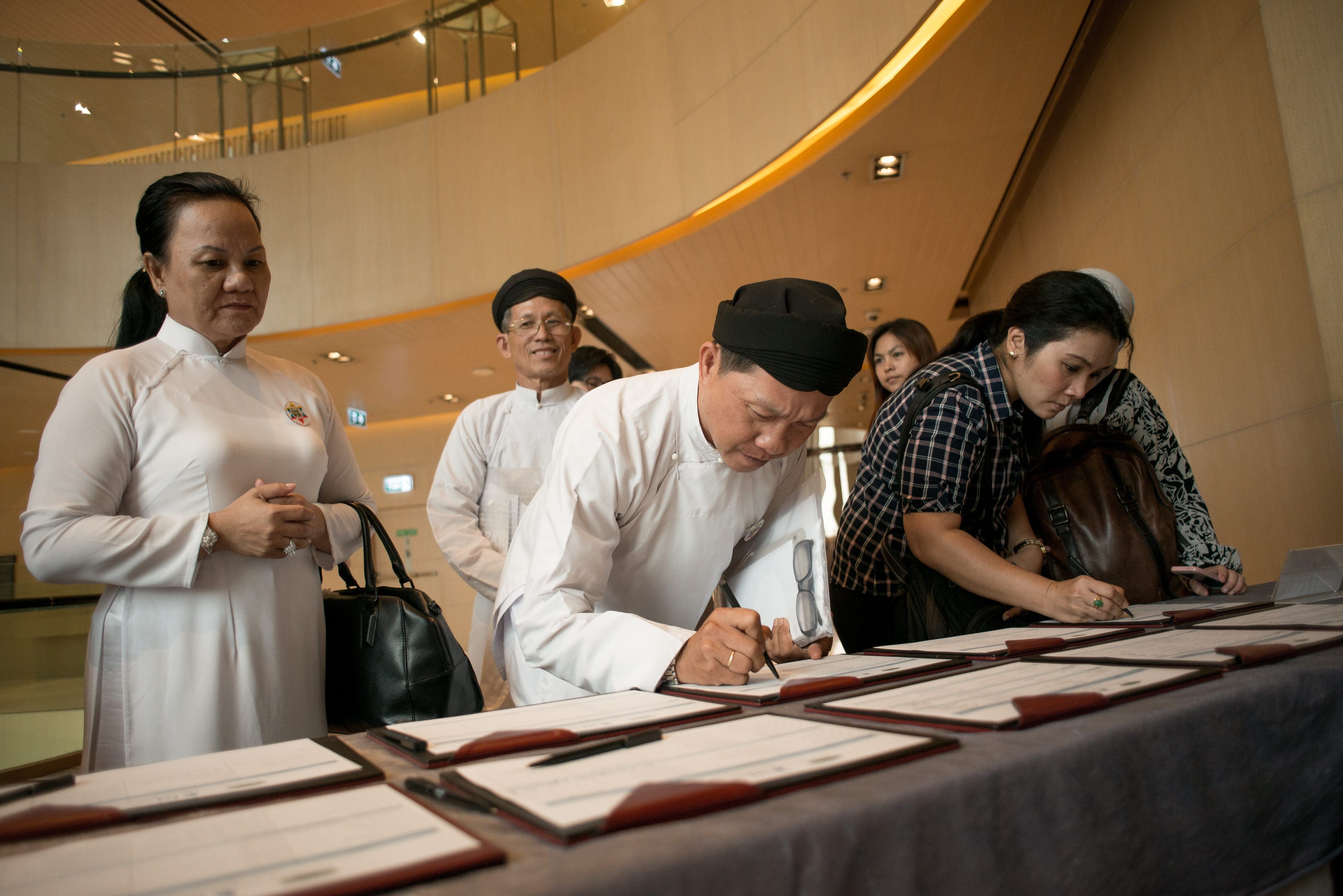 -

 Posted in English on behalf of VNWHR     Vietnamese Women for Human Rights Email: huynhthucvy@vnwhr.net Website: www. vnwhr.net Vietnam, 1 February 2016 – Vietnamese Women for Human Rights (VNWHR) formally establishes an overseas representative office, in order to meet their networking and outreach needs with other regional and international civil society organizations […]
Thursday, January 28, 2016
-

Vietnam – 28 January 2016 Vietnamese Women for Human Rights (VNWHR), an independent civil society organization from Vietnam, recently broke new ground by becoming the first organization from inside Vietnam to gain membership into one of the largest and most important human rights networks in Asia, the Asian Forum for Human Rights and Development, (FORUM-ASIA). […]
Wednesday, January 27, 2016
-

Vietnam – 27 January 2016 On June 10th the Vietnamese Independent Civil Society Network (VISCN), a collection of independent civil society organizations in Vietnam, formalized procedures to help independent groups in Vietnam engage with the ASEAN Civil Society Conference and ASEAN People's Forum (ACSC/APF), the largest and most important regional civil society gathering in Southeast […]