Democratic Voice of Vietnam
A Vietnam-Focused Civil Society Hub
HUMAN RIGHTS • AGRICULTURE • ENVIRONMENT • FAIR TRADE • DEMOCRACY
CULTURE • ELECTIONS • DISCRIMINATION • YOUTH • PEACE & SECURITY
Be a part of our latest civil society action: the #NOTAGONGO campaign
Learn about the GONGO (Government Organized Non-Governmental Organization) problem in ASEAN and join the campaign to make ACSC/APF a safe and inclusive space for independent civil society. Visit or #NOTAGONGO Q&A page to learn all about GONGOs and  in the ACSC/APF.


Learn about freedom of religion or belief in Vietnam and ASEAN
Navigate through the Freedom of Religion menu above and learn about the formation of Religious Freedom Roundtables all across ASEAN, Vietnam's draft law on religion, religious persecution in Vietnam, and see what independent religious communities, CSOs, and international organizations are doing to work towards freedom of religion or belief for Vietnam.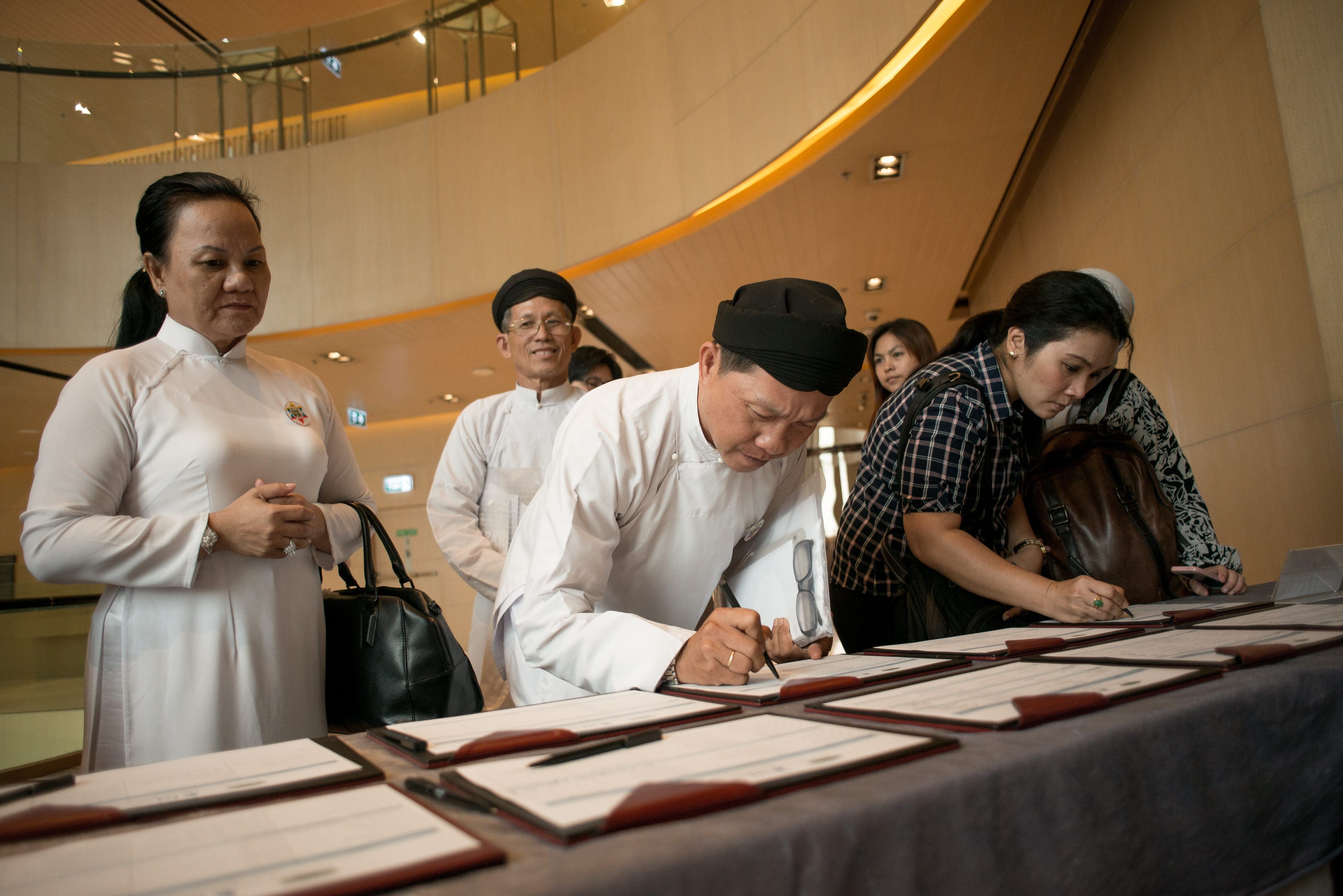 -

Open letter from 32 organizations calling on the Vietnamese authorities to immediately order an independent, impartial and effective investigation into the circumstances surrounding the death of Hoa Hao Buddhist Nguyen Huu Tan, who died in police custody on 3 May 2017 in Vinh Long province, Viet Nam. The letter also calls on the authorities to […]
-

Thông Cáo Báo Chí Nhà Hoạt Động Dân Chủ Việt Nam Thắng Giải Nhân Quyền Cao Quý của Hàn Quốc Sài Gòn, Việt Nam – Ngày 4 Tháng 5 Năm 2016 Bác Sĩ Nguyễn Đan Quế, nhà hoạt động dân chủ tại Việt Nam vừa được trao giải Nhân Quyền Gwangju 2016. Bác Sĩ  Nguyễn […]
-

For Immediate Release Vietnamese Democracy Activist Wins Prestigious South Korean Human Rights Award Saigon, Vietnam – 4 May 2016 Vietnamese democracy activist, Dr. Nguyen Dan Que, is the 2016 co-recipient of the Gwangju Prize for Human Rights.  Dr. Nguyen Dan Que is the first Vietnamese winner of this prestigious Human Rights award, which has since […]